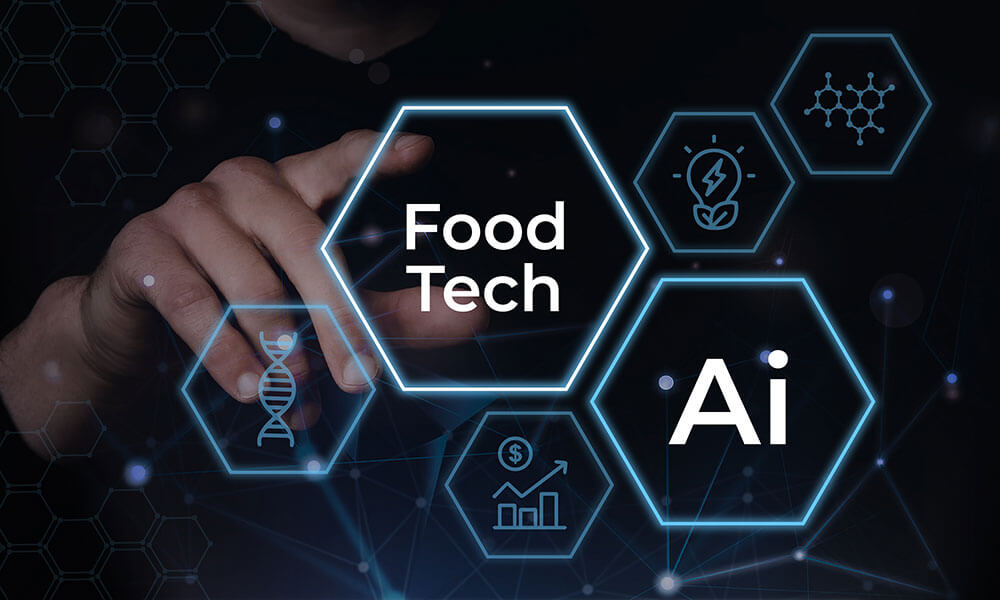 How Voice AI is impacting the Food Service Industry
The food service industry has become one of the most competitive industries over the last few years. Food service outlets, restaurants and cafes alike are keeping a close track of their key financial metrics. They're constantly working towards building customer loyalty by delivering point-based reward systems, discounts, new offerings, etc. Apart from promotional tactics, they follow the new market trends, stay active on social media, add new items on the menu, and are constantly looking for ways to differentiate themselves.
If you are planning to step into the food service industry, it's important to develop a mindset of being customer centric all the time! A challenge that most food service business owners face today is missing out on customer calls or keeping customers on wait over the phone or at the drive-thru for too long leading to loss of business and customers.  In this blog, we'll discuss the reasons that make Voice AI a significant game-changer for the food service industry, leading to the development of more AI restaurants.
How is Voice AI helping shape the food industry?
Many businesses have benefited with the use of Artificial Intelligence (AI). The integrated automated solutions have helped forge a new path for serving customers. The food service industry is no stranger to the limitations and challenges faced by a dynamically changing customer spectrum. The world is fast paced because of the advancement in technology and the rapid rate at which people are increasingly adapting to these advancements. From augmented realities to metaverse virtual realities, there's a whole new world within the existing.
Therefore, businesses must learn to adapt in order to stay relevant in the market and not become redundant. The first part of having customers reach out to you entails coming up with well planned and executed sales and marketing strategies. Once you do reach this stage, you want to make sure that you don't miss out on taking orders from your customers. However, as your business grows, there is a likelihood that you may miss out when multiple customers are trying to reach your business at the same time. Unless you increase your phone lines and telecom infrastructure for taking such volumes of orders and hire more people to manage customer calls, you're going to lose customers. And even then, it would be challenging to make sure that every call is answered on the first ring and to the customers' satisfaction.
This is where Voice AI ordering is making a world of a difference for a number of restaurants. Be it a fully enabled AI restaurant with Phone AI solution or a Drive Thru AI solution, only way to make sure you don't miss out on customers' food orders is AI enabled automation.
Using Restaurant AI for food ordering services ensures that you enjoy the following benefits for your business.
Optimized staff operations and reduced costs
Make your front-line staff operations more productive by relieving them from managing online chats, phone conversations and transactions. Give them the freedom to focus on other high-value activities.
Increase in revenue
AI voice ordering can help upsell and cross-sell your products, bringing the best out of every customer interaction. This ensures to significantly improve customer satisfaction and engagement.
Growing and sustaining your customer base
The faster you attend your customers, the more likely they are to stick to your services. After all, faster delivery matters to all customers, and if you can provide that with drive-thru AI or AI restaurant food ordering services, you've got a win!
Increasing accessibility to your apps and systems
The AI in restaurant software that companies like VOICEplug offer can be integrated with any online application or system that you have set up. In the process, you give your customers easy and faster accessibility to your restaurant.
How does the AI voice ordering software work?
VOICEplug is designed to transform traditional restaurants to AI restaurants. It offers an interactive experience to its customers in a conversational manner. It has a plug-and-play approach that can be integrated into mobile and phone ordering, existing websites, and other systems. The AI voice ordering system reduces the customer's wait time that usually happens when attended by human staff. If you need to know more about VOICEplug and our AI solutions, you can connect us to get a demo.
The power of AI and its role in influencing the food service industry
Imagine if you already knew what your customer was thinking, or if you were intuitive enough to Sherlock their requirements. Imagine if you could deduce your customer's body language or voice tone and automatically determine their likes and dislikes. There's no need to imagine it anymore once you get some of your restaurant services AI enabled. Doing so can immediately reduce unnecessary efforts and increase productivity. Voice ordering does just that by customizing your existing customers' food ordering experience. By keeping track of the customers' previous food orders, your AI restaurant food ordering AI can suggest personalized choices that appeal to every individual customer increasing the likelihood of them placing a larger order and coming back to your restaurant for repeat purchase.