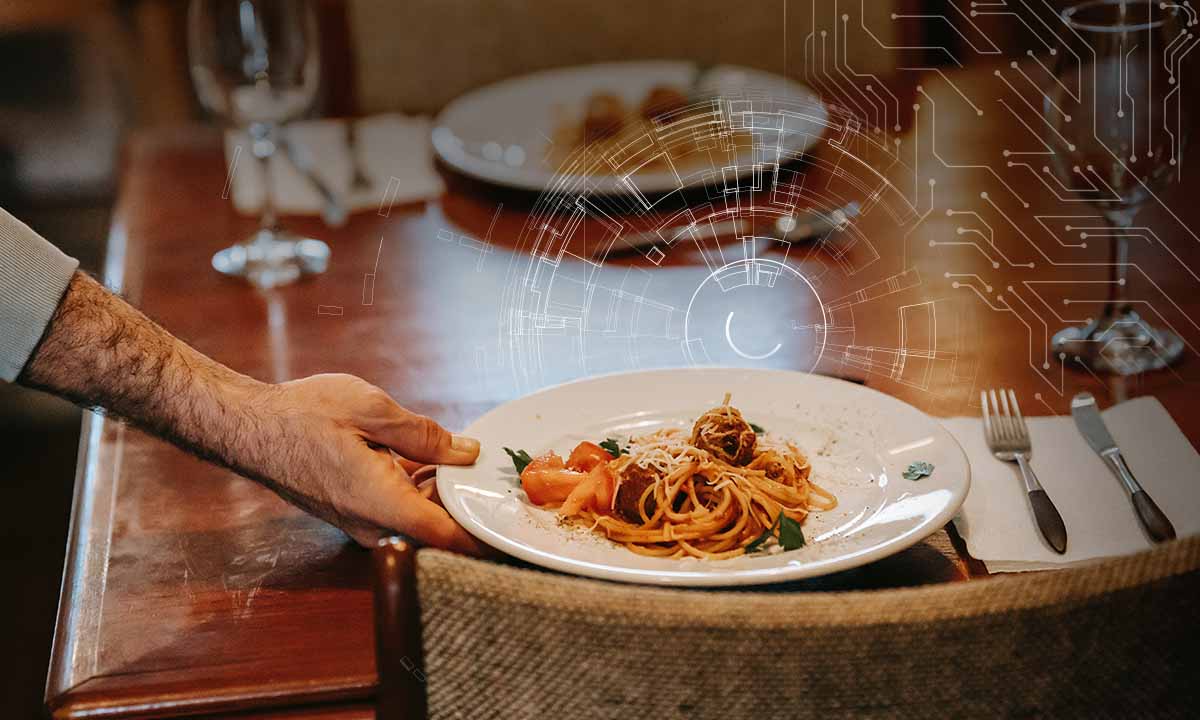 How AI can improve customer experience in restaurants
These days, more and more restaurants are using AI technology to enhance customer experience like drive-thru AI, and other integrated solutions.
According to the Temkin Group, even a moderate increase in customer service can increase average revenue to $823 million over three years. This is true for firms that generate $1 billion in annual revenues.
As a restaurant owner, you may have noted a marked increase in customer expectations. It's no longer just about the food. The more relevant parameters are quality, speed of service, sanitization, value, and staff behaviour. These factors deliver the best and most satisfying customer experience. Investing in these responsibilities ensures that the customer will remember their experience and won't hesitate to come back another day.
This further means that the customer is not likely to revisit your restaurant if you cannot deliver quality, value, cleanliness, and other positive experiences. Moreover, customers have the most impactful in-hand tool called social media on their phones. A positive or negative experience will define their reviews of your restaurant. A Harvard Business School researcher found that a restaurant's Yelp rating when increased by one star generated a 5-9% revenue increase. 
Therefore, it becomes essential to ensure that you give them the best experience. They should walk out only to come back expecting consistency in good service. This also brings in more customers because of the "positive" experience enjoyed by one customer.
AI drives consistency in serving customers
There are various challenges for restaurant staff. They have to meet the expectations of delivering value to customers. These challenges were increasingly evident and prevalent during the pandemic. At least 60% of small restaurant operators were unable to fill open positions. Some businesses did not mind getting rid of phone lines altogether as employing someone to answer calls proved costlier. Of course, this action did come at the expense of delivering good customer service.
At the same time, quick-service and fast-food restaurants were working on reducing queue lengths. Casual and fine dining restaurants focused on enhancing and maintaining cleanliness and staff engagement.
All these efforts that are still managed today require a boost in support measures. This means that restaurants have to include a smarter, more inclusive way to do business. They have to work on efficient methods to reduce the pressure on busy front-of-house restaurant staff to answer customer calls. Be it for booking tables, placing takeaways, catering orders, or changing reservations. The best way is by incorporating conversational AI technology with video analytics, without compromising on customer service.
How can AI Restaurants improve customer service and experience?
The global AI market is expected to grow to $190.61 billion by 2025. 50% of U.S. restaurant owners are likely to add automation technology to their operations in the next two to three years. Many restaurants are experiencing labor pressure with an increasing shortage of staff. The Bureau of Labor Statistics stated that the quit rate among hospitality staff reached 6.8%, which is more than double the national average. As the hospitality industry faces a labor crunch, AI is urgently required to fill in the labor gaps.
A restaurant that integrates the use of AI to improve customer service and experience can be referred to as an AI Restaurant. There are many ways that such restaurants can leverage AI.
Let's explore the advantages of AI for any food service or restaurant.
Enhanced business operations using video analytics – Video analytics powered by AI in daily restaurant activities proves to be a quick and efficient way to enhance operations and customer experience. That said, video analytics provides insights into significant activities and helps restaurants gain clarity on smaller activities like ensuring guests are welcome appropriately. In this way, you can make sure that operations are followed based on the protocols set in order with CCTV cameras installed with intelligent software. You can also generate tickets to optimize processes accordingly.
Improved staff interaction with customer – Research conducted on customer experiences indicates that happy, friendly and attentive staff can make a difference. Therefore, staff engagement is an essential component that either makes or breaks customer-restaurant relationships. So, video analytics can help determine the key components involved in building a safe and engaging interaction between staff and customers.
Strategic placement of product and staff at crucial points – You can study the places where a customer engages most with the restaurant. You can use these checkpoints to leverage on more marketing avenues. How can you make this happen?

Restaurants

with AI technology can comprehend customer density in the varied parts of their premises by using heatmaps. This data can help you analyze the different sections where customer traffic is highest, and hence, place staff, products

,

and promotions to increase sales.
Reduced queue length and time – For any restaurant, deciding the requirement and volume of staff is essential. As services increase, including customer footfall frequencies, so does the requirement of staff increase or decrease. It's an ever-changing parameter that needs constant monitoring. Therefore, when queues become longer and the staff is less, managing orders gets chaotic and causes further delay

s

. With video analytics, you can manage queue lengths effectively. Data can be studied to identify peak and low traffic at different times during the day,

making preparation for

customer inflow easier.
VOICEplug introduces Drive-Thru AI that is enabled with Voice-AI instead of human staff talking. This technology allows customers to place orders at drive-thru checkpoints using voice commands. It can help you leverage the existing drive-thru system by using voice recognition and natural language processing to help customers place orders. The customer can talk to the Voice-AI agent, place their order and head straight to the collection point.
Several fast– food joints and takeaway restaurants have long since used AI for improving customer service. Their sales have increased as both staff and customers find the use of this technology convenient and time-saving. You can read more about how AI is shaping the food industry to understand staff operation optimizations.
Apart from the above benefits of an AI restaurant, there are other crucial activities that you can measure. They include monitoring cleanliness, theft during cash handling, and the safety and security of the staff and customers.
Therefore, putting into place the necessary measures to streamline the process of identifying patterns can ensure the enhanced customer experience. That's where AI plays a significant role, and this is where VOICEplug can help improve the overall efficiency of the way your restaurant can function.