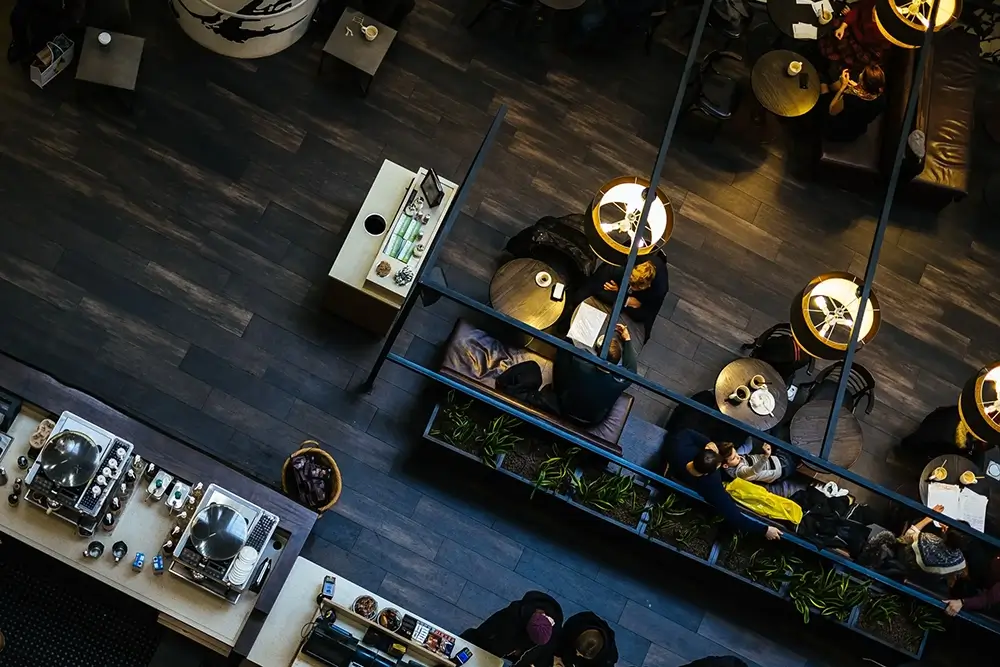 Planning Your Restaurant Technology stack: A quick rundown
Running a restaurant is a time-consuming and demanding job. It takes a lot of dedication and hard work to make a restaurant successful. To increase your chances of success, one of the most important things you need to do is to keep a close eye on your operating costs, mainly food and labor. About 75% of your total costs come from these two areas, so it's important to work diligently to reduce them without compromising on quality. Investing in the right restaurant technology stack can help you gain the insight you need to make smart business decisions, ultimately improving your restaurant's chances of success. While it may be difficult to make the decision to invest in technology, it can be a worthwhile investment in the long run as it gives you the opportunity to save costs and become more efficient. 
Technology will help you survive in the long run 
Absolutely! Technology is essential to running any business, and restaurants are no exception. To better understand the technology you need to run your restaurant, let's take a look at some of the most popular technology options available. From all-in-one, IT software that helps manage everything from ordering and inventory to payroll and accounting, to specialized software that integrates with other technology platforms to provide a comprehensive solution, a wide variety of technology is available to choose from. Let's explore these options and find the right technology stack for your restaurant.
POS and Online Ordering Systems
As a restaurant operator, investing in a next-generation POS system can provide countless benefits to your business and customers. With a modern POS system, you can access data faster, gain flexibility and agility, and easily integrate with inventory management, staff scheduling, accounting management tools, and payroll/payment software. This will result in a more streamlined customer experience and help improve your overall operational efficiency. Additionally, you can take advantage of mobile and cloud-based solutions, which can help you stay ahead of the competition and provide an even better customer experience.
According to Forbes advisor, the top 5 restaurant POS systems for 2022 are Toast, Clover, TouchBistro, Revel Systems, and Lightspeed for various categories like contactless ordering, QSR, All-in-one- Restaurant Management, iPad users, and Cafes respectively.
There are other leading POS systems like NCR, Brink POS, Oracle MICROS, Square, SpotOn, and Restroworks and online ordering systems like Olo and Zuppler that are growing and competing in specific segments providing tighter integrations with other tech providers.
Also, customer engagement and loyalty solutions providers like Paytronix, Punchh, Spendgo and others could be important to consider in conjunction with deciding the right POS system and online ordering system as such solutions help restaurants get the most out of every customer interaction and help build long term customer loyalty and commitment to the brand.
Off-premise ordering and Voice AI 
Placing an order with your restaurant should be easy and convenient. Customers should be able to place orders via phone, mobile app, or web, or through the drive-thru, or drive-in. Post-pandemic, mobile ordering from the table is growing in popularity to minimize contact, making it even easier to place food orders. 47% of restaurant customers prefer to call a restaurant directly to place an order, according to a recent study from Morgan Stanley. The AI-based phone ordering systems are one of the main reasons why phone orders are not declining.
Restaurants using Voice AI for food ordering is an interesting concept. There is a significant chunk of large and midsize chains that are using artificial intelligence and machine learning to automate the food ordering process. For example, some restaurants are using AI-backed chatbots to interact with customers and take their orders. This technology can also be used to suggest menu items to customers and personalize orders based on their past orders. Additionally, AI can be used to provide real-time insights into customer preferences and trends.
The use of AI in the restaurant business can be a great cost-benefit. AI helps to automate repetitive tasks, reducing employee costs and increasing efficiency. AI can also help with analyzing customer data, providing valuable insights into customer preferences and trends. This can help restaurants tailor their menu and marketing to better meet customer preferences, resulting in greater customer satisfaction and increased revenue. The use of AI can also help with predictive analytics, predicting customer demand, and helping restaurants manage their inventory more effectively. In addition, AI can help restaurants provide personalized customer service, which can increase customer loyalty and help build a strong customer base.
Amongst the new-age solution providers for phone and drive-thru ordering, VOICEplug AI is emerging as a forerunner and an expert for small to mid-size fast casual and QSR chains. There are also enterprise QSR and fast-casual brands that have implemented or are implementing VOICEplug AI solutions on a Software-as-a-Service (SaaS) model.
The important aspect is that as a restaurant operator, you must be looking to optimize your ordering experience and increase revenue. The voice AI solution should offer an interactive and conversational ordering experience that can be integrated with your restaurant's phone system, call center, drive-thru, or online ordering system. Customers can use natural language voice conversations and commands to place their orders, resulting in more accurate orders and higher average check sizes. Your voice AI solution should reduce the overall operating costs, help you cope with labor shortages, and maximize your profits.
Invoice management and Cost tracking tools
A lot of times POS providers provide a comprehensive inventory management tool, but it's advisable that you go ahead with a robust powerful specialized platform. The new-age inventory management platforms are capable enough to integrate seamlessly and provide the data from the front to the back end, giving a detailed insight and forecast of stock levels, costs, and ordering requirements.
Automated inventory management tools were designed to eliminate the tedious work of manually managing restaurant stock and orders. The systems eliminate human error, prevent waste, and reduce over-ordering. It's important to do your research to find the right inventory platform for your needs, as not all POS providers offer the same features. Taking the time to find the right solution can make a huge difference in the success of your restaurant.
Forbes and Capterra recommend Restaurant365, TouchBistro, xtraChefbyToast, Square, MarketMan, Revel Systems, OpenTable, and GoFrugal for accounting and inventory management.
Online Reservation Systems 
An all-inclusive reservation system will help you collect important customer information such as their favorite menu items and food allergies, allowing you to provide personalized offers and build customer loyalty. Customers will be able to view available reservation slots and make reservations online without waiting for your responses to emails or picking up the phone. You can also use the system to send emails or make calls to customers offering them a free cake for their birthday or anniversary, which will help build loyalty and make customers feel appreciated. Ultimately, having customer data is like having a gold mine, and a reservation system is an effective way to collect as much information as possible.
Investopedia has listed Tablein, Resy OS, SevenRooms, Eat App, OpenTable, Yelp Guest Manager, and Gloria Food as the popular restaurant reservation software for 2022.
Staff Scheduling 
Using staff scheduling software for a restaurant can be incredibly beneficial! It can help streamline the scheduling process, reduce administrative costs, and ensure that shifts are filled with the right employees. Staff scheduling software allows you to easily create, adjust, and track employee schedules, even from multiple locations. It also allows for better communication between management and employees, as well as improved employee satisfaction. The software can also help reduce employee turnover, save time, and improve accuracy when tracking hours and labor costs. Ultimately, staff scheduling software can help you improve your restaurant's efficiency and productivity.
Having staff scheduling software helps you preserve the work culture by reducing the high turnover and keeping Employee Burnout at the bay.
The best options to pick as suggested by G2 are 7shifts, Restaurant365, Jolt, Push Operations, Sling, Harri.
Spot the Best Restaurant technology stack for You 
When evaluating a Restaurant Technology stack for your business, it's important to look for a solution that is robust and comprehensive. Additionally, features such as data mining, analytics, business intelligence, and performance reporting will help you make informed decisions regarding your staff, food, operations, and costs. Investing in the right restaurant technology can save time and money while also increasing productivity and efficiency. At the same time, it is critical that these technology solutions talk to each other seamlessly irrespective of the modifications as per your business requirement.
As a Restaurant Business owner, you need to stay ahead of the curve when it comes to technology to remain competitive in the marketplace. It will also help the operations team to improve customer experience, increase operational efficiency, and reduce costs. Technology can also help the FOH team to deliver food quicker, improve customer service, and increase your restaurant's visibility in the digital space. To ensure success, you should consider investing in the right restaurant technology stack that fits your needs and budget.
As a specialist in technology solutions and market insights, I am confident that my team and I at VOICEplug AI can offer valuable advice to help you gain an edge over your competition and improve the bottom line. We will gladly provide consultations to discuss the best options to help you achieve your goals.